About Chicago Human Potential
Our Mission
Chicago Human Potential provides therapy for people who wish to make long-lasting and powerful changes in their lives and relationships. We offer safe, compassionate, and supportive counseling in an atmosphere that deepens understanding, promotes healing and releases potential. Unresolved emotional issues can block creativity, confidence, ambition and our ability for good relationships. Trauma and loss can cause sadness, depression and pain that inhibit and stifle.
Our style of therapy is empathic and respectful of personal values and lifestyle. We use interactive talk therapy and other beneficial techniques like Cognitive Behavioral Therapy (CBT). After the presenting problems are alleviated, profound change and personal growth are able to take place through understanding and healing of deeper underlying issues.
Meet the Therapists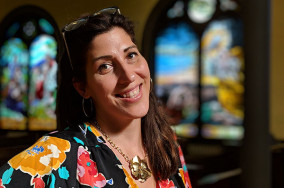 Joslyn Jelinek, LCSW, RDDP, ACSW, CYT
Founder, Chicago Human Potential

Joslyn Jelinek is a psychotherapist & certified substance abuse professional who has helped adults, couples and families work toward positive change in their lives and relationships. She is committed to helping others connect more deeply with their innate strength and healing. She believes mind-body work is essential for healing ourselves.

She received her Masters of Social Work in Interpersonal Practice and Administration from the University of Michigan. For over sixteen years, she served as a clinical social worker at the Cook County Bureau of Health Services in the departments of Social Work and Psychiatry.

She enjoys her neighborhood of Rogers Park and spending time with family and friends. She is a certified yoga instructor and loves to collect sea glass.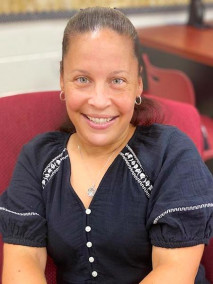 Yadira Toro, LSW

Yadira is a Licensed Social Worker (LSW), a graduate and Adjunct Professor of Dominican University, a certified Health Coach and Yoga instructor, and Dr. Amen Licensed Brain Trainer.

Yadira offers a judgment-free zone where you can freely express yourself, and a safe place where you can unpack what weighs you down. Are you riddled with sadness, fear, worry, and/or anxiety? Or maybe you are battling current or past traumatic memories, negative thoughts, or low self-esteem. Are you facing challenges at work or school? Yadira is here to walk with you, support you, and empower you on your journey toward a happy, whole, and purposeful life.

Yadira utilizes Cognitive Behavioral Therapy ( CBT), Solution Focused Therapy ( SFT) and Mindfulness approaches. She is Trauma-Informed and offers holistic approaches such as incorporating spirituality in counseling as an option. She specializes in working with adults, adolescents, trauma survivors, college students, and very much enjoys working with individuals on all of life's struggles.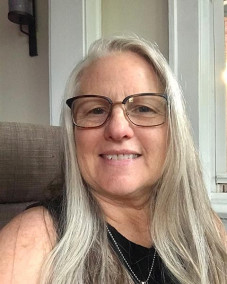 Mary Diamond, LCSW

Psychology and Social Work combined to open the doors to a compassionate practice for Mary. Her former work in psychiatry, a client-centered approach, and family systems theory has informed her work with adolescents, adults, and the elder adult population. She personally has participated in therapeutic relationships where individual growth and discovery, support and healing have occurred. Safety, trust, patience, respect and hope are her sacred ingredients.
free telephone consultation
call (773) 517-3448 or contact us now